Nathan E. Brummel, MD, MSCI, FCCM, ATSF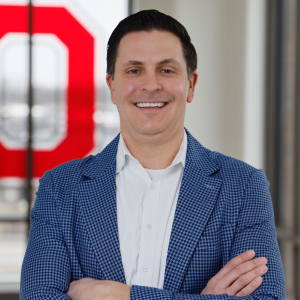 Dr. Brummel is an associate professor in the Division of Pulmonary, Critical Care and Sleep Medicine in The Ohio State University College of Medicine. His research program seeks to better understand and mitigate the processes that result in disabilities in basic self-care activities and mobility the growing number of those who survive serious and life-threatening critical illness, with a focus on older adults. Through the conduct of observational studies and randomized clinical trials, he has described, and studied interventions to improve, the dramatic life alterations suffered by patients who develop long-lasting disability and frailty after critical illness that are hypothesized to be related to underlying and newly acquired vulnerabilities.
Dr. Brummel received a bachelor's degree in biology and a master's degree in biomedical sciences from Creighton University, completed a Master of Science in Clinical Investigation from the Vanderbilt University School of Medicine, and earned his MD from the University of Missouri School of Medicine. He completed his internship and residency in internal medicine at Ohio State's Wexner Medical Center, where he also served as chief resident. He completed fellowship training in pulmonary disease and critical care medicine at Vanderbilt University Medical Center where he also completed his post-doctoral research training. Following his training, he served on the faculty in the Division of Allergy, Pulmonary and Critical Care and Department of Medicine at Vanderbilt where he was an investigator the Critical Illness Survivorship and Brain Dysfunction Center led by Dr. Wes Ely and Dr. Pratik Pandharipande. He is the prior recipient of a Paul B. Beeson Emerging Leaders Career Development award, the nations' preeminent aging-research focused career development award from the National Institutes of Health. He the founder and chair of two worldwide aging-focused, collaborative, critical care groups through the American Thoracic Society Aging in Critical Care Interest Group and the Society of Critical Care Medicine Geriatrics Knowledge, Education Group.