Caroline Zeiss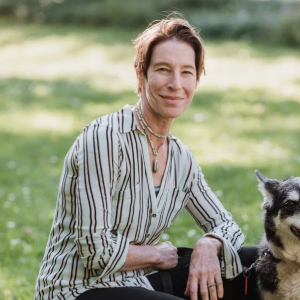 Caroline Zeiss is a dual-boarded laboratory animal veterinarian and veterinary pathologist with a Ph.D. in translational use of large animal models.
She received her veterinary degree at Onderstepoort, Pretoria, South Africa
She completed an internship in Small Animal Medicine and Surgery at the University of Pennsylvania.
Her pathology residency and Ph.D were conducted at Cornell School of Veterinary Medicine, followed by a faculty appointment at Yale University where she received her second board certication in lab animal medicine
She is Chief of Pathology in the Department of Comparative Medicine. Her independent and collaborative research has centered on developing translational animal models in the area of infectious disease and neuroscience, particularly Alzheimer's and Parkinson's diseases.  While active as a general anatomic pathologist, her specific expertise lies in ophthalmic- and neuropathology.
Most recently, her translational work has broadened to predict endemic stability of COVID-19 using rat coronaviruses as models of  SARS-CoV-2 propagation, and to study viral interference between between influenza and SARS-CoV-2 infection in hamsters.
Her clinical expertise is directed almost exclusively towards non-human primate care, with emphasis on anesthesia, pain management, pathology and internal medicine of aging macaques.