Lillian J. Brady, PhD, MS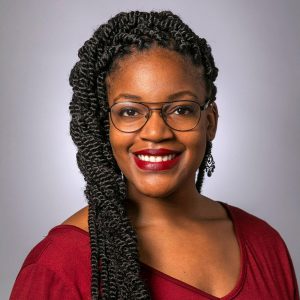 Dr. Lillian Brady is a native of Jackson, MS and is a two-time graduate of HBCU, Alcorn State University, where she obtained a B.S. in Chemistry and M.S. degree in Biotechnology.
Lillian obtained her PhD from the University of Alabama at Birmingham (UAB) in the Department of Neurobiology, where her research focused on outlining the effects of antipsychotic medications and other pharmacological agents targeting the dopamine system, on the local circuitry of the hippocampus, which controls learning, memory, and cognition.
Lillian joined the Vanderbilt University Department of Pharmacology and Vanderbilt Center for Addiction Research as a part of the 1st cohort of Academic Pathways Postdoctoral Research Fellows. Her current research on sex differences in nicotinic receptor regulation of dopamine release mechanisms underlying reward circuitry in Addiction, is funded by an NIH MOSAIC K99/R00 Career Transition Award through the National Institute on Drug Abuse.
Dr. Brady will be returning to UAB to open her independent lab in the Spring of 2023 in the Department of Psychiatry and Behavioral Neurobiology. Her lab will investigate sex differences and hormonal regulation of neural circuit activity underlying environmental context-reward associations in substance use disorder.