Gather.Town & Poster Abstracts
Program Officer Session Hub

Program Officer Room (example, no tables)
Allowing Audio and Video

When you first enter Gather (or if you've cleared your history), you will see a pop-up asking for camera and microphone access permissions. Select Allow in order to provide the best experience in Gather.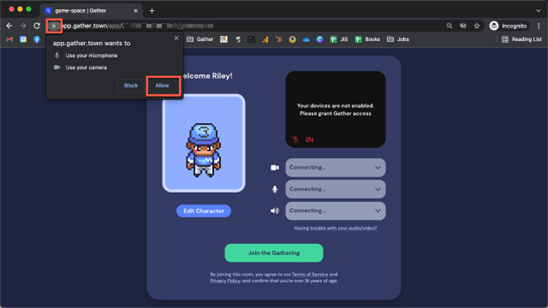 Creating a Character

When you first visit a Gather Space, you get to choose your avatar, the digital character that represents you in the Space.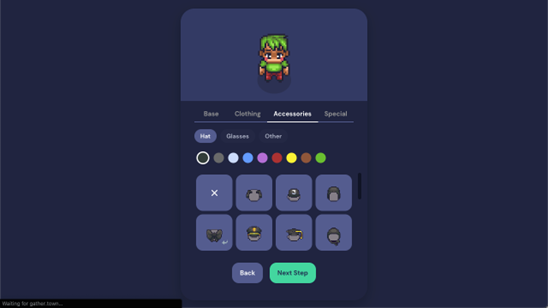 When you've picked the perfect details for your body, clothing, and accessories, select Next Step. Enter a name for your character.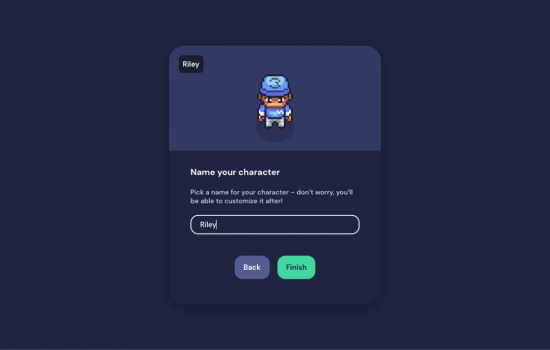 When you're satisfied with your character and name, select Finish.

Navigating the Space
You can easily move through Gather on a keyboard using the arrow keys or the WASD keys. You can also navigate using your mouse by double clicking on a spot on the Map to walk to it.
To find someone on the Map, you can view the Participants list, select a person's name, then choose Locate on Map or Follow. Locate on Map will display a dynamic line that will lead you to wherever the person is. Follow will automatically move you in the Space to the person and will attach you to them so they can lead you through the Space. 
You can also right click (or two-finger click) on anyone in the Space to open a context menu for that person. This menu lets you move to them, follow them, request to lead them, send them a message, or start a bubble. Messages will appear as private messages in the chat panel.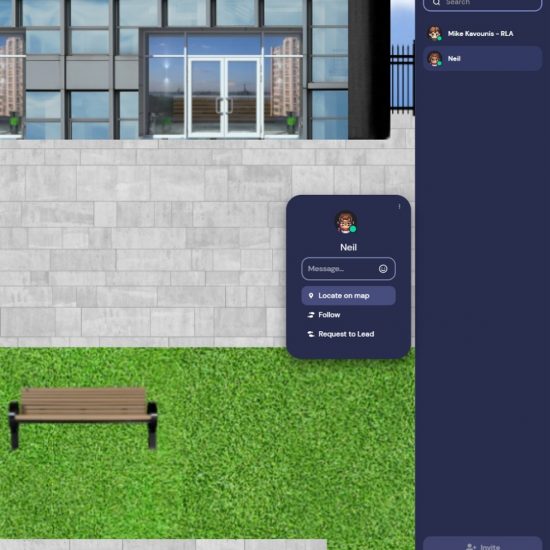 Keyboard Shortcuts
(g) 

– Enter ghost mode and walk through other participants.

(x)

 – Interact with an object.

(z)

 – Make your avatar dance.

(f)

 – Shoot confetti in the air. (Note: This mode is in testing and is only available to a limited number of users.)

(Esc) 

– Close interaction (e.g., close minimap, close object interaction)

(Ctrl/

⌘

+ P)

 – Open Settings.

(Ctrl/

⌘

+ Shift + A)

 – Turn personal mic on/off.

(Ctrl/

⌘

+ Shift + V)

 – Turn personal video on/off.

(Ctrl/

⌘

+ U)

 – Turn on/off quiet mode (events Spaces) or do not disturb mode (remote work Spaces).

(Ctrl/

⌘

+ Shift + D)

 – Turn on/off debug mode.

(Windows key/Control + N)

 – Turn on network diagnostics.

Alt/Option + mouse drag

 – Look around the Space.
While you are in a Space, you can press the keys 1-6 to emote! (You can also customize Emotes 1-5.)
(1) – Wave

(2) – Heart

(3) – Party popper

(4) – Thumbs up

(5) – Question mark

(6) – Raised hand

(0) – Clear emote
Audio / Video Settings

To manage your audio and video settings while in the Space, open Settings. Select the User tab, then select Audio / Video.