Gloriana Trujillo, PhD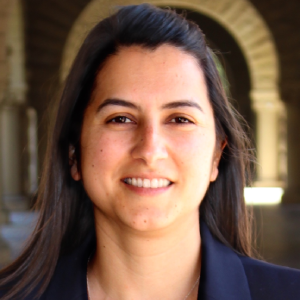 Gloriana Trujillo initially trained as a basic science researcher, having first earned a B.A. at Dartmouth College in Biology, followed by a Ph.D. in Biological Sciences from the University of California, San Diego. Gloriana became interested in teaching and learning through her graduate work as a developmental neurobiologist and was awarded a National Science Foundation GK-12 Fellowship. As an NSF GK-12 Fellow, Gloriana translated her graduate research into experiments for high school biology students, and simultaneously explored the field of science education. She became intrigued by pedagogical approaches and how these impact students in the biology classroom, which influenced her decision to pursue a research and teaching National Institutes of Health-funded IRACDA Postdoctoral Fellowship at the University of New Mexico.
Gloriana's interest in biology education research led her to San Francisco State University, where she worked with Dr. Kimberly Tanner on biology department-wide faculty professional development funded by the Howard Hughes Medical Institute. At SFSU, Gloriana's research sought to understand students' self-efficacy, sense of belonging, and science identity to ultimately affect change in undergraduate biology classrooms. Throughout her scientific career, Gloriana has been an advocate for science outreach and diversity efforts, in particular to underrepresented and underprivileged populations. In her current role as Director of Academic Teaching Programs in the Center for Teaching and Learning at Stanford, Gloriana shares her passion for creating effective, inclusive, and equitable learning experiences with the teaching and learning community.