Desirée Salazar, PhD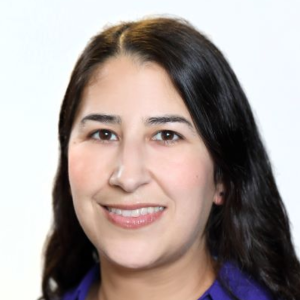 Desirée Salazar, Ph.D. is the Diversity, Equity, and Inclusion Coordinator for Extramural Programs at the National Heart Lung and Blood Institute (NHLBI). Dr. Salazar provides leadership in DEI activities across NHLBI and manages a variety of programs including Diversity and Re-Entry/Re-integration Supplements, MOSAIC K99/R00 Postdoctoral Career Transition Awards to Promote Diversity, Short-Term Education Program to Enhance Diversity in Health-Related Research, and the capacity building Support for Research Excellence (SuRE) and SuRE First Award programs. She also serves as a Project Scientist for the NIH Common Fund Faculty Institutional Recruitment for Sustainable Transformation (FIRST) program.
Before joining NHLBI, Dr. Salazar was a program director at the National Institute for General Medical Sciences (NIGMS) within the Division of Training, Workforce Development, and Diversity, where she managed a variety of training programs from the undergraduate to postdoctoral level. She managed research grants in the Division of Genetics and Molecular and Developmental Biology in stem cell biology and regeneration. Additionally, Dr. Salazar was the Director of the NIGMS intramural Postdoctoral Research Associate Training program.
Prior to joining NIGMS in 2016, Dr. Salazar was a Scientific Program Manager at the American Society for Cell Biology (ASCB). Dr. Salazar earned a B.S. in Neuroscience from University of California, Los Angeles and a Ph.D. in Biological Sciences from UC Irvine. She conducted postdoctoral studies at UC San Diego as part of the NIH funded IRACDA program.