Caleph B. Wilson, PhD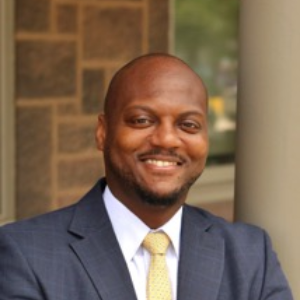 Dr. Caleph B. Wilson is the North American Business Development Manager for Immuno-oncology (IO) at Axion BioSystems. In this role, he builds relationships with external partners and assists with leading the IO portfolio's strategic direction.
Before joining Axion BioSystems, Dr. Wilson was a commercial scientist. As Senior Field Application Scientist (Sr. FAS) at Miltenyi Biotec, Inc.,  he supported customers with strategic management, customer success, assay development, improving technical skills, providing equipment usage training and project consultation related to the Miltenyi Biotec flow cytometry equipment and related products.
Before joining Miltenyi Biotec, Dr. Wilson was project leader at Cellectis, Inc, in both the chimeric antigen receptor development and innovation divisions. He spearheaded projects in allogenic cellular immunotherapy and gene-editing product portfolios. Moreover, he was a staff scientist and postdoctoral fellow at the Center for Cellular Immunotherapies and the Department of Microbiology of the Perelman School of Medicine at the University of Pennsylvania. While at the University of Pennsylvania, Dr. Wilson investigated immunological therapeutics to treat cancers and HIV infections.
Dr. Wilson earned his doctorate in Pathobiology at the Pennsylvania State University and his undergraduate degree in Biology from Alcorn State University. Through engaging in investigative research as an undergraduate, graduate student and postdoctoral fellow, Dr. Wilson has fully immersed himself in the biological sciences, fulfilling his lifelong goal to investigate approaches to eliminate human diseases.
In addition to his research, Dr. Wilson has served as the logistics manager of the National Science Policy Group and was a public policy fellow with the American Association of Immunologists. He co-founded the National Science & Technology News Service and founded the HBCU STEM Network. Dr. Wilson is an American Association of Immunologists member and engages in science communication and other STEM outreach activities.