Bernadette Boden-Albala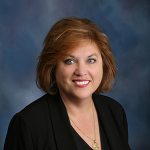 Dr. Bernadette Boden-Albala is the Director and Founding Dean of the Program in Public Health in the Susan & Henry Samueli College of Health Sciences at the University of California, Irvine, where she is also a Professor in the Department of Health, Society and Behavior and the Department of Neurology in the School of Medicine. She is an internationally recognized expert in the social epidemiology of stroke and cardiovascular disease. Over the past 15 years, her robust research portfolio has focused on defining and intervening on social determinants of disease, including the role of race-ethnicity, socio-economic status, sex, social support, stress, and social networks on disparities and patterns across the U.S. and globally. Her recent work includes a strong emphasis on health equity and social justice.
Dr. Boden-Albala has led numerous large, multi-site stroke prevention strategies in urban and rural communities and has significant experience leading community level health assessments and interventions. Selected interventions include: SWIFT, a hospital-based stroke preparedness intervention; ASPIRE, a community-based preparedness study in Washington D.C.; and DESERVE, a discharge secondary stroke prevention intervention targeting stroke/TIA patients. Dr. Boden-Albala is PI of the National Initiative for Minority Involvement in Neurological Clinical Trials (NIMICT), supported by NINDS/NIMHD, which has built a toolkit of materials to improve racial-ethnic minorities' and women's participation rates in neurological clinical trials. She co-leads the Minority Recruitment initiative for the NINDS funded national StrokeNet program. She served as PI for the Alaska Native Stroke Registry (ANSR). Her work has extended internationally to a collaborative effort between the American Heart Association and the Grenada Ministry of Health to develop and evaluate novel community- and policy-based interventions for cardiovascular disease prevention in Grenada. She is also PI of an exploratory project in Ghana to assess gaps in lay knowledge of primary and secondary stroke prevention, stroke treatment and recovery. Finally, her work in global chronic disease prevention has included a World Health Organization project that sought to identify the optimum social networks for promoting health policy dialogue in Moldova. In addition to her broad research experience, Dr. Boden-Albala previously served as Senior Associate Dean of Research and Program Development at New York University College of Global Public Health. In this role, she co-created courses with UNICEF and the United Nations World Food Program focused on innovative solutions to Ebola and Polio response and exploring a system's approach to food access. She also developed the Cross-Continental MPH, a one-year program that combines classroom learning, collaborative research with faculty mentors, and public health practice experience across three continents.
Since January 2020, under Dr. Boden-Albala's leadership, the UCI Program in Public Health has become the key academic partner for government agencies and community organizations to address COVID-19 in the region. She has led efforts at the university, county, and state level on COVID-19 preparedness and response, including strategies around communication, health behaviors, and testing. The program has fostered a strong relationship with the Orange County Health Agency (OCHCA), and, in collaboration with OCHCA and other community partners, initiated a unique health equity-based, bilingual contact tracing strategy for Orange County. Dr. Boden-Albala was principal investigator (PI) on two large-scale community COVID-19 serosurveillance projects in Orange County and the city of Santa Ana and serves on multiple strategic advisory groups and tasks forces to guide COVID-19 response. She was named Community Hero by the Greater Irvine Chamber in May 2020 for her efforts and is frequently featured on local, state, and national media for her expertise on issues around COVID-19.